~ fun, funny, fundraisers! ~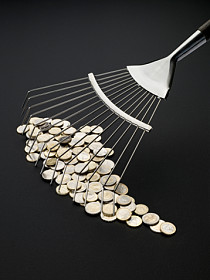 Raise cash for your favorite cause with Rooster T. Feathers comedy club.
Set yourself apart from the crowd with a fundraiser at Rooster T. Feathers. Forget a bake sale, have a laugh sale! Laughter is a surefire way to relax people into opening their wallets. Accommodating up to 150 guests, Rooster T. Feathers offers the perfect combination of fabulous entertainment, excellent service, and a fun atmosphere to ensure a successful fundraiser for your group.
How does fundraising at Rooster T. Feathers work?
Our event expert will help plan the perfect fundraiser to meet your group's goals. You can choose a full-club buyout and add whatever additional elements you like (dinner, cocktail hour, comedian, auction, etc.), or join an already scheduled show. You buy tickets from us at a discounted price, and re-sell them at a higher price. Your group is responsible for ticket sales, but Roosters can take care of everything else, including customized tickets. Make even more money by holding a raffle during the show!
Roosters has hosted fundraisers for:
American Cancer Society
American Lung Association
American Red Cross
Doctors Without Borders
Evergreen Nursing Student Association
HIP Housing
Holy Spirit School
Junior League of San Jose
Project Open Hand
Sensory Access Foundation
South Bay Alumnae Panhellenic Association
Susan G. Komen For The Cure
Team In Training
Toys for Tots
YMCA
Youth Science Institute
Let us help you make money and memories at your next fundraiser!
Call us at 408.736.0921 to discuss options and book your event.